Interstices in MAtter
2021
The solo exhibition Interstices in Matter at De Spanjaardshof in The Hague reflected on the history and architecture of the building.
The installation combined my previous project Sub/liminal soundscapes, a video collaboration with Konstantin Guz video maker and Guido Dutilh dancer and new works made specifically for the presentation site, addressing multiple timeframes of past and present.
For the opening of the exhibition Interstices in MAtter during Hoogtij #66 (contemporary art tour the Hague), we invited dancers Teresa Royo, Aya Misaki and Richel Wieles to interact with the installed sound and sculptural works. The exhibition also included a projection of the video with Guido Dutilh dancer interacting with the sound installation.
Special thanks to Annemieke Louwerens and Westend Projektruimte
Tiles
are developed as part of a tiling system that is formed by the interplay between the characterisics of clay/ceramics and generated ideas of space.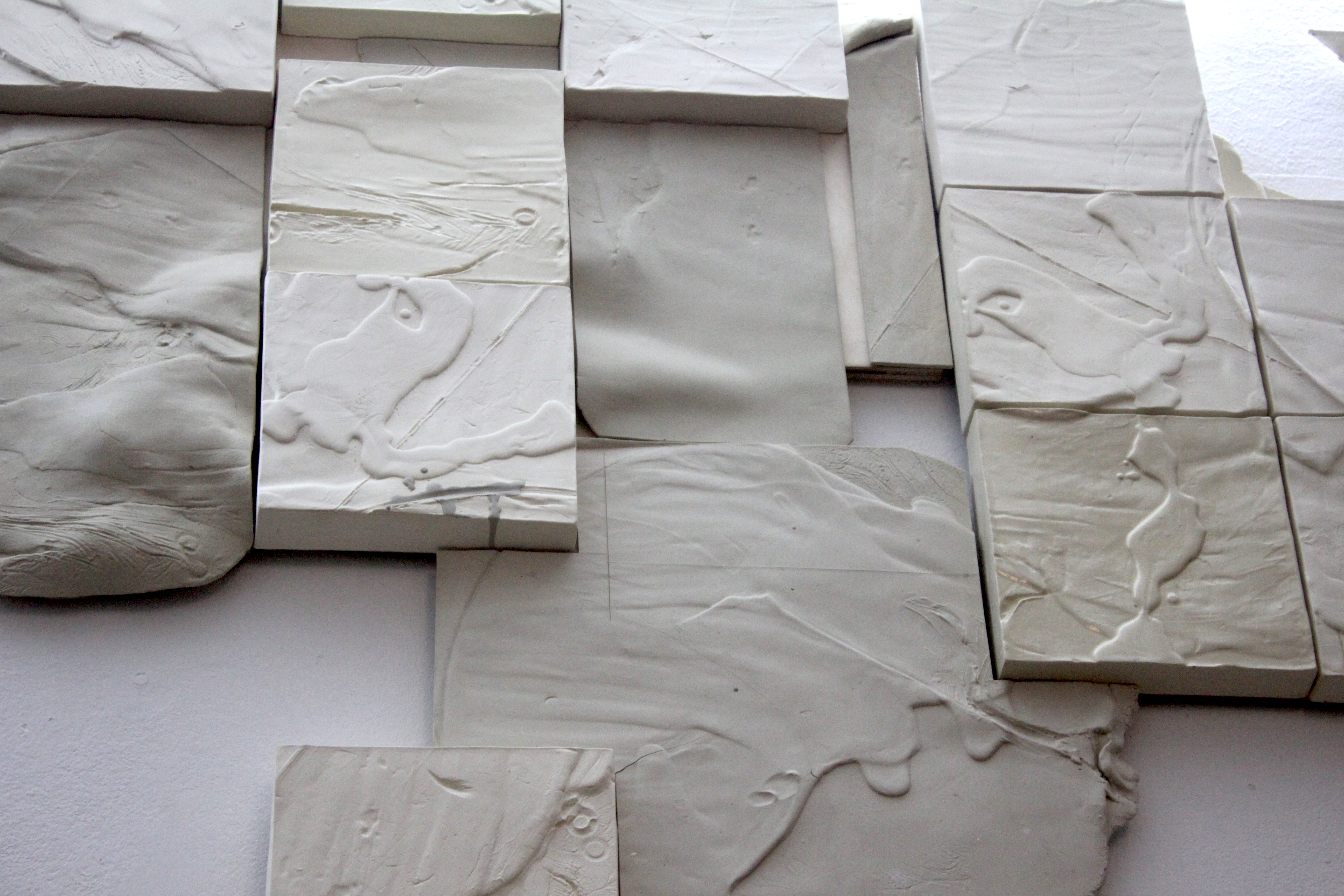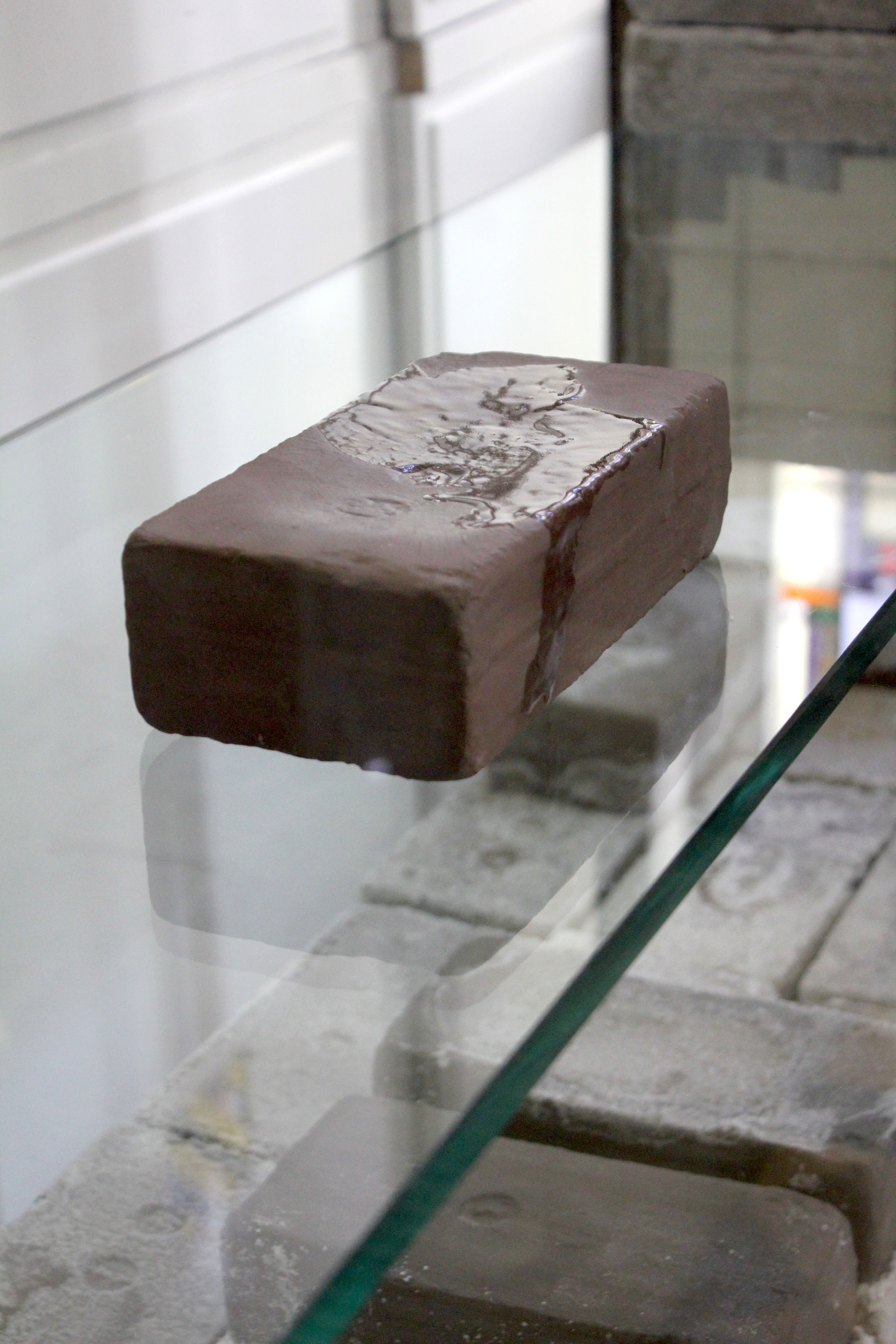 Breathing bricks
is a modular system of hollow ceramic building blocks filled with wet, salty sand. Within a few days' time the salt gets through the walls of the bricks and crystallizes on the surface.
The bricks are placed in the vitrines belonging to the location.