Sonic dinner series


2020-2021

In collaboration with Fedde ten Berge and Asli Hatipoglu


In order to re-think how to enhance connectedness during everyday rituals by digital technology, together with Fedde ten Berge sound artist and Asli Hatipoglu artist and chef we are exploring alternative ways for social interactions around the dining table. We have been working on creating a setup for a performative event that centers the experience of dining around sound and listening.

The design of the dinner equipment re-invents physical contact between the dinner guests by connecting them with each other through the very materials they use for eating. By specifically designing and making each item individually by hand, the sound components can be tuned on a diverse scale. Each object has its own meaning, function and working method within the dinner event.

The dining sounds of a restaurant, that are normally interfering with each other creating a noise, are now digitally arranged in a way to stimulate a cohesive sound output. The sound composition conducts the ritual as it marks the different stages in time through which the event gradually unfolds. The event creates an opportunity to influence the eating patterns, social behaviour and awareness of the dinner participants.

The food that is served during the dinner ritual is designed and prepared by food artist, Asli Hatipoglu, in close teamwork with the rest of the artists. In this research, the team reflects on the relationship of taste, tableware and sound, with an extended look on the history of the ritual of dining, and its role in communication and human connections.


The work has been currently being developed, more information coming soon.


Supported by Steim Foundation


Making process of the bronze tableware items in the metal workshop of Make Eindhoven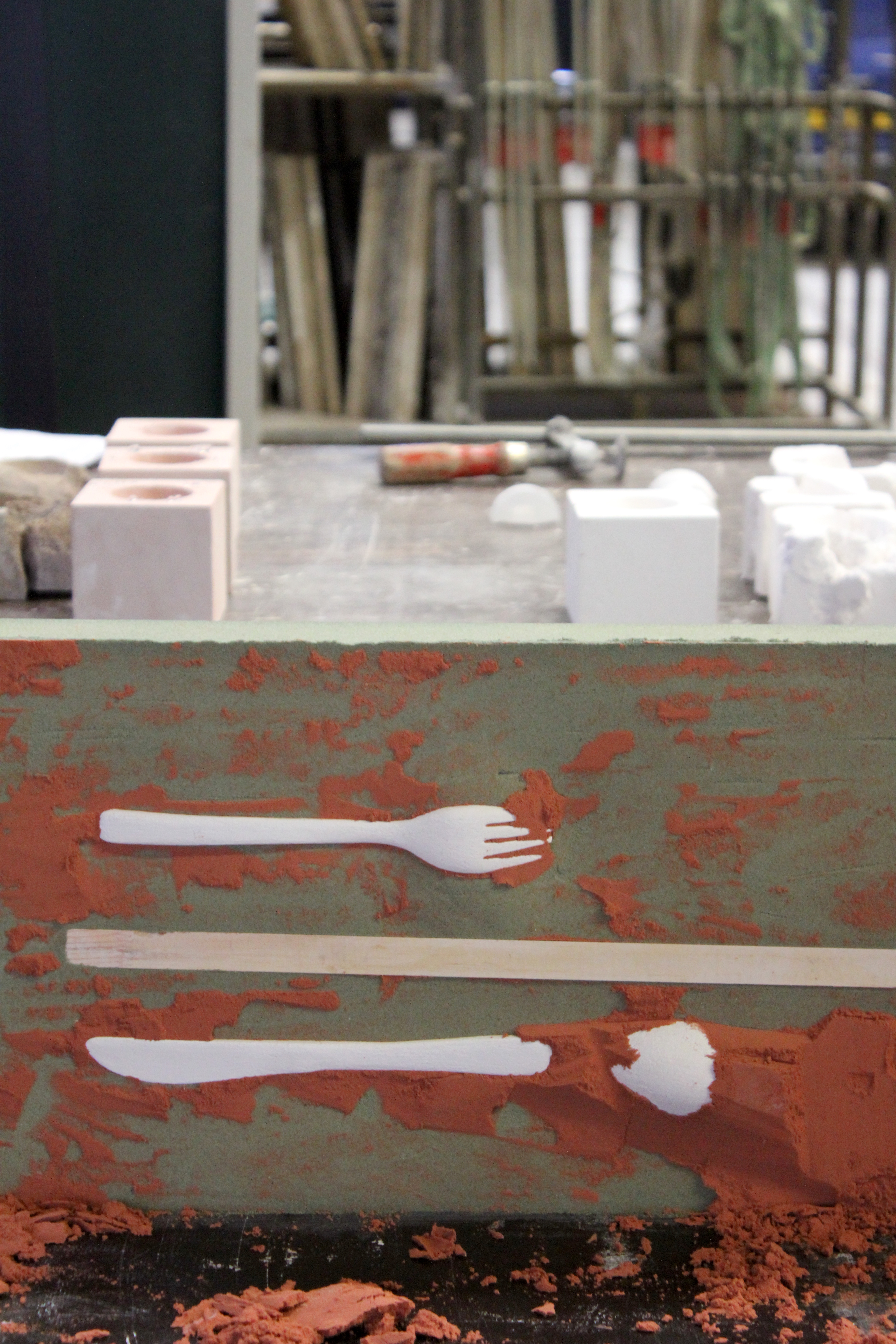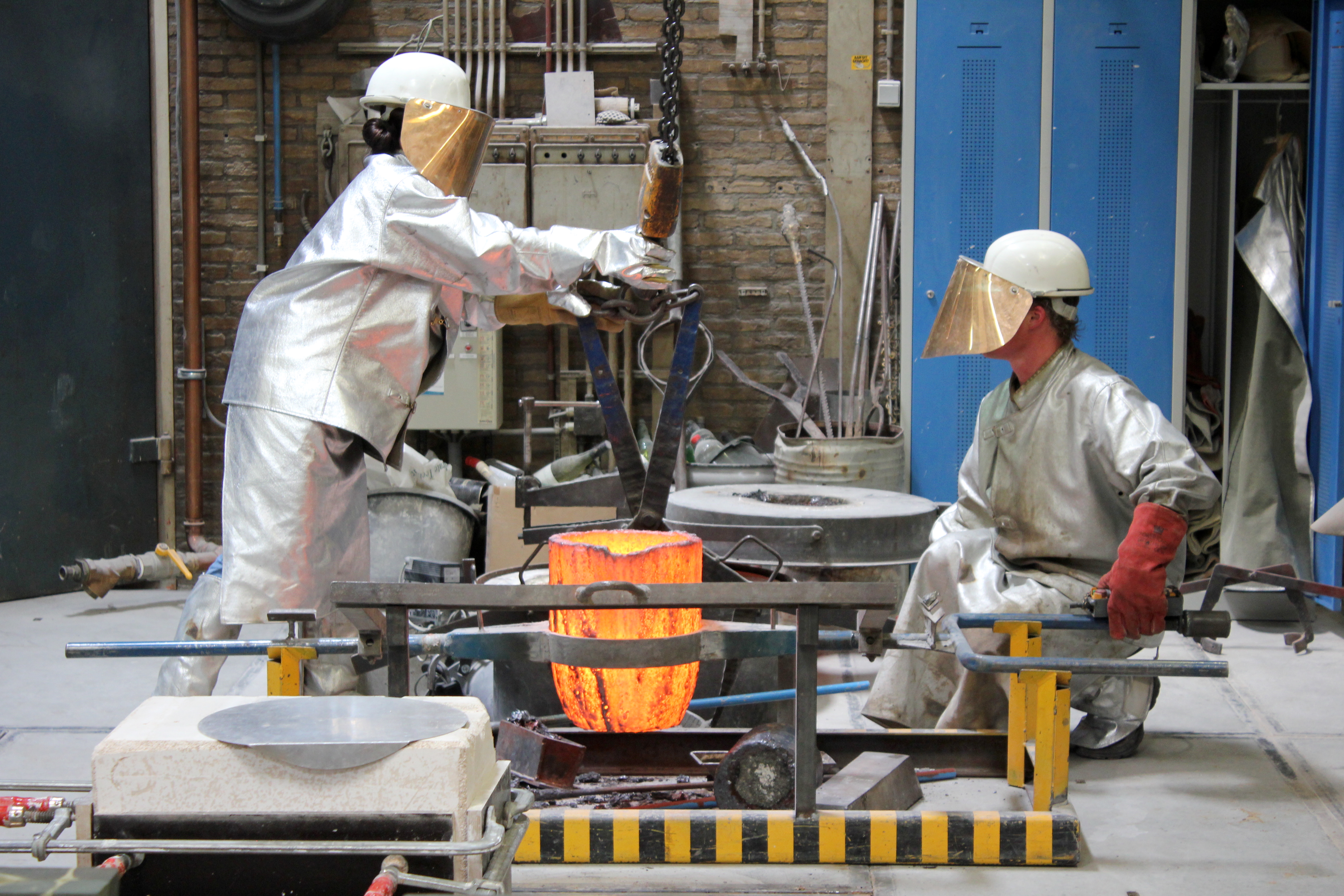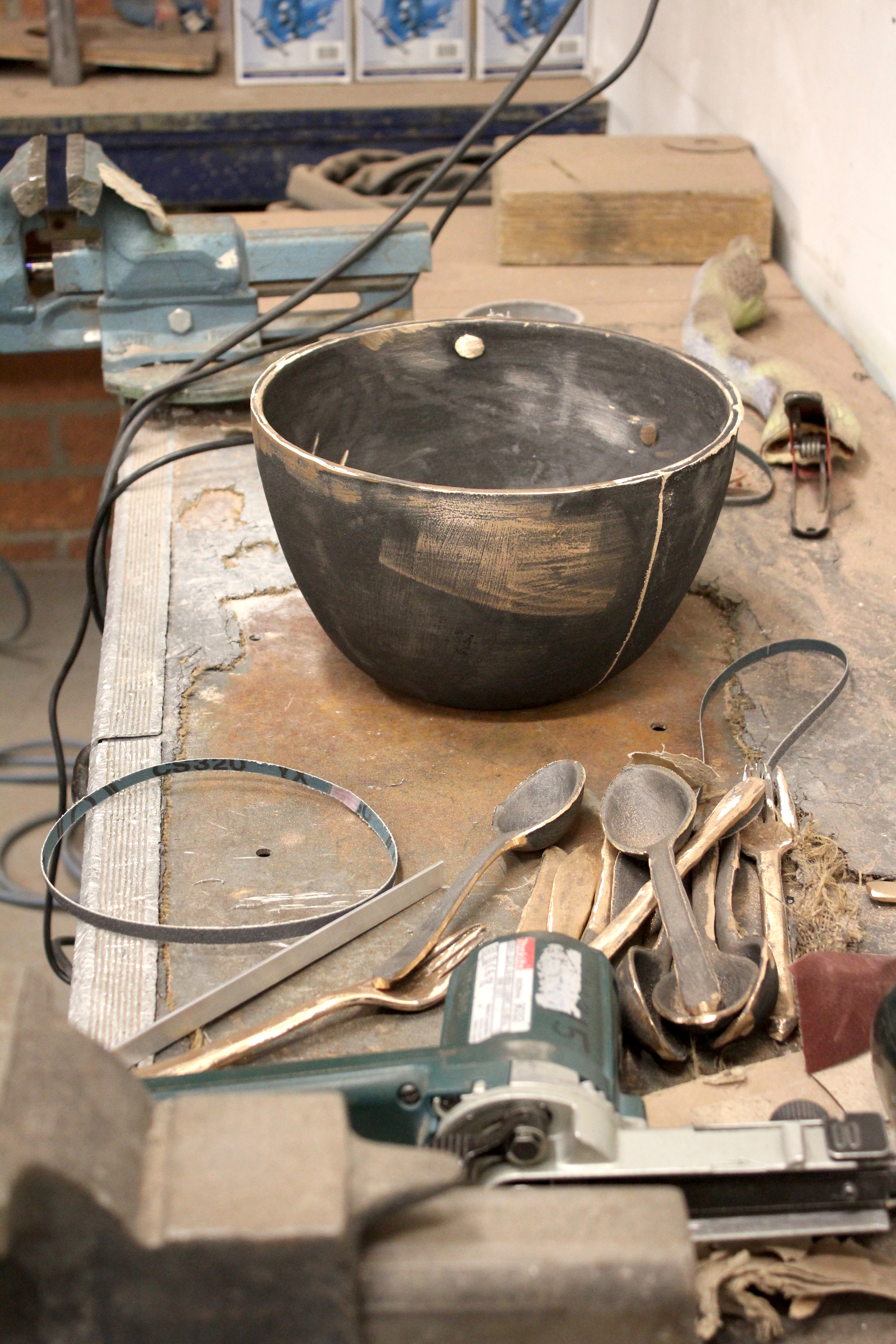 Developing and making process of ceramic tableware items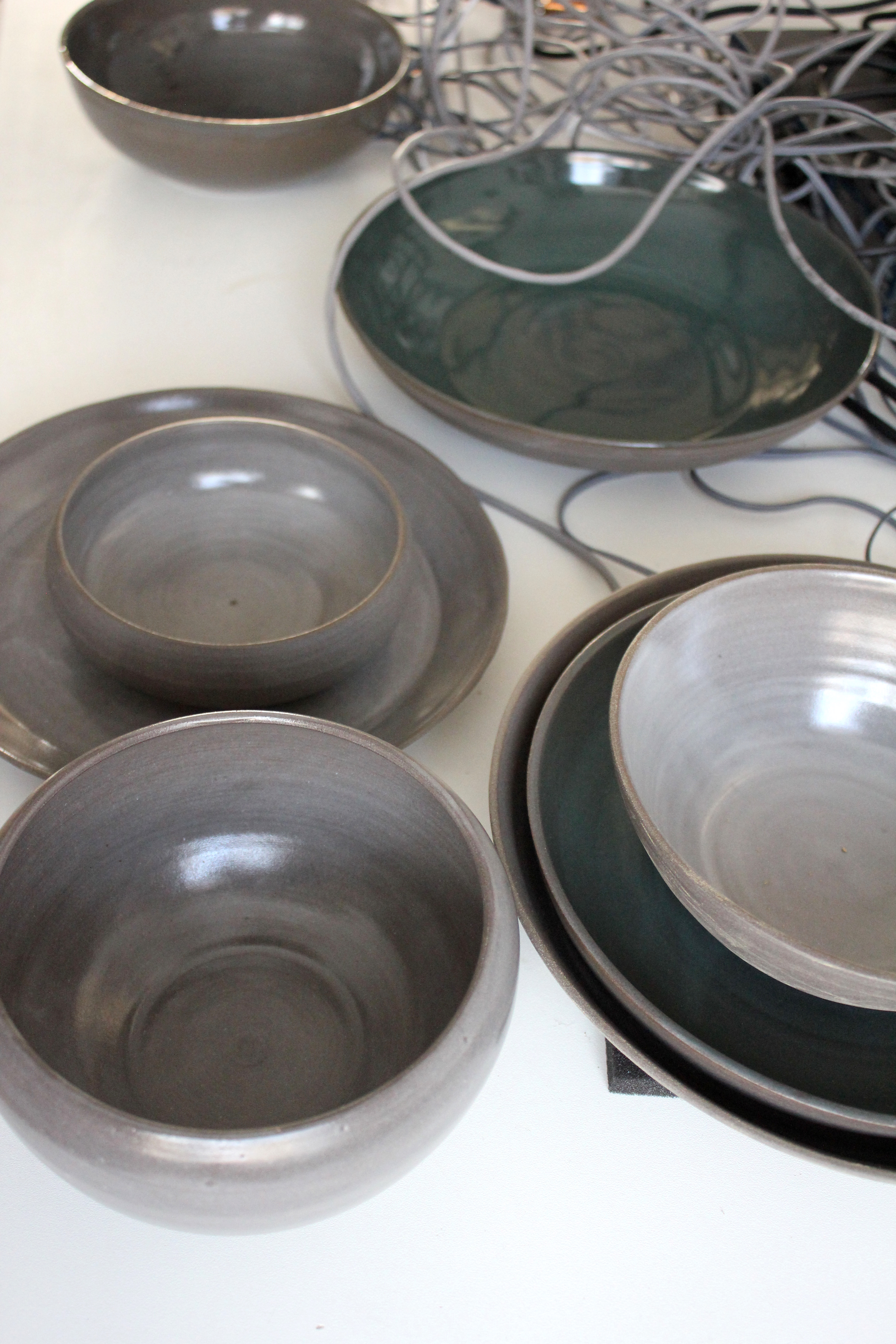 Kármán line


2020


I find it fascinating, that by gauging a hole into clay, how simply the 'concept-less' material becomes a concept: the notion of space.

The 12 minutes long film is an attempt for a translation of my most recent research to the medium of video.

Made for the November 2020 episode of the RietveldTV.












Containing space


2018 - 2019


A series of sculptures has been built up around a simple object: the round shaped container, may it be a cup, a bowl or a flowerpot. For many years I have been making these containers on the turning wheel and I have slowly realized that they are very powerful things regarding the conception and the experience of space.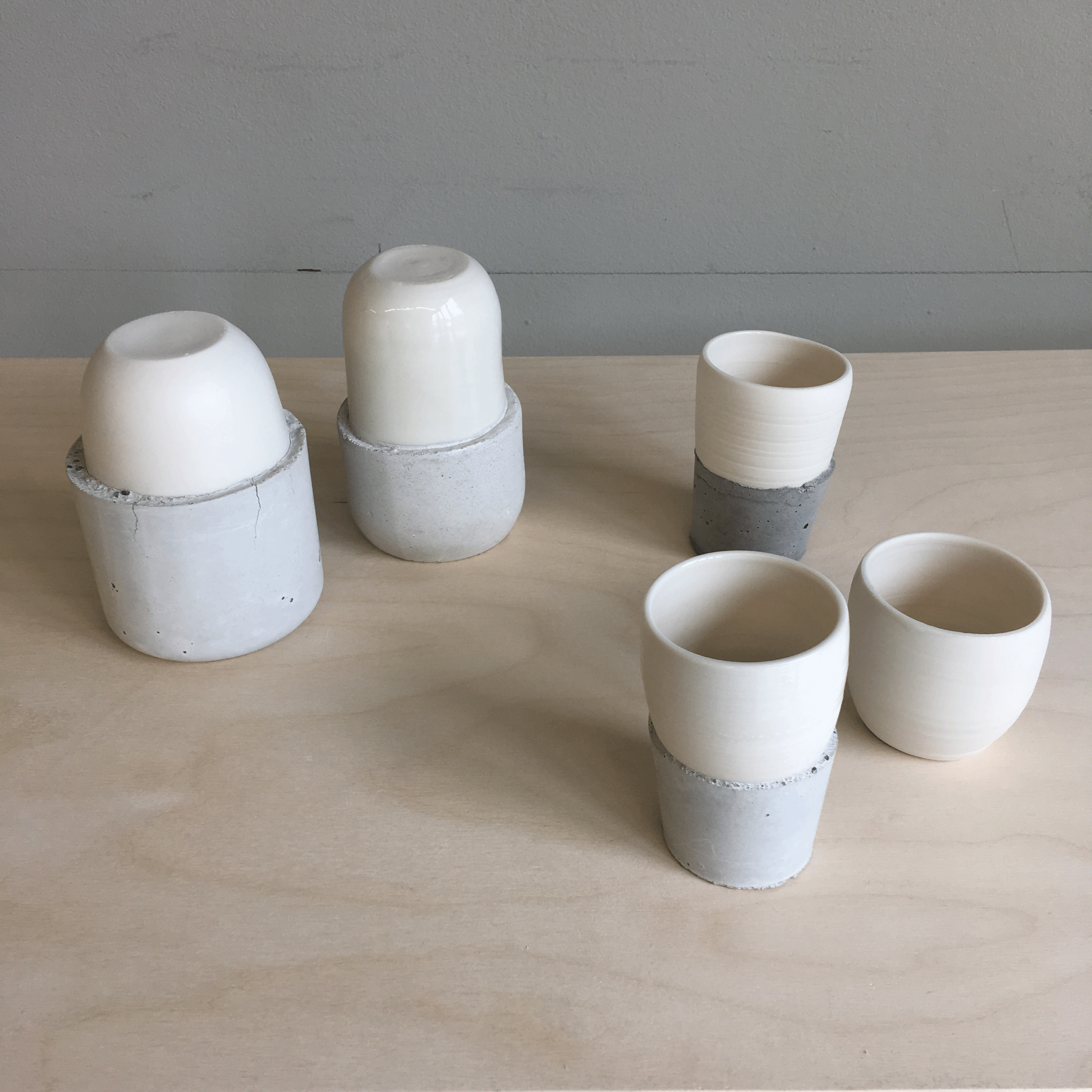 Based on these simple objects I am making constructions that always start with a concept: an idea drawn into three-dimensional space.

However, in corporeality things act different than preconcieved ideas; I adjust and react to the particular characteristics of the materials I work with.

During the building up of each work, I am searching for the fine balance of concept and matter to cancel the (illusory) boundaries between the two.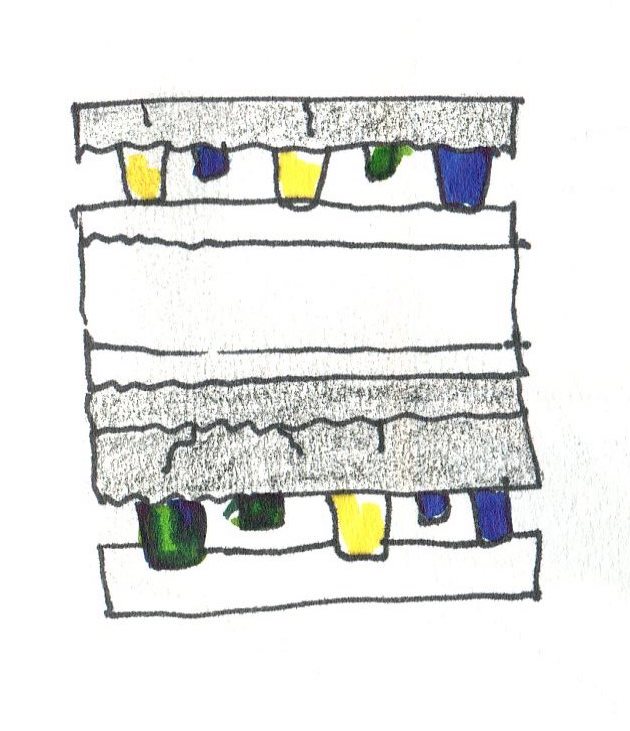 Within the process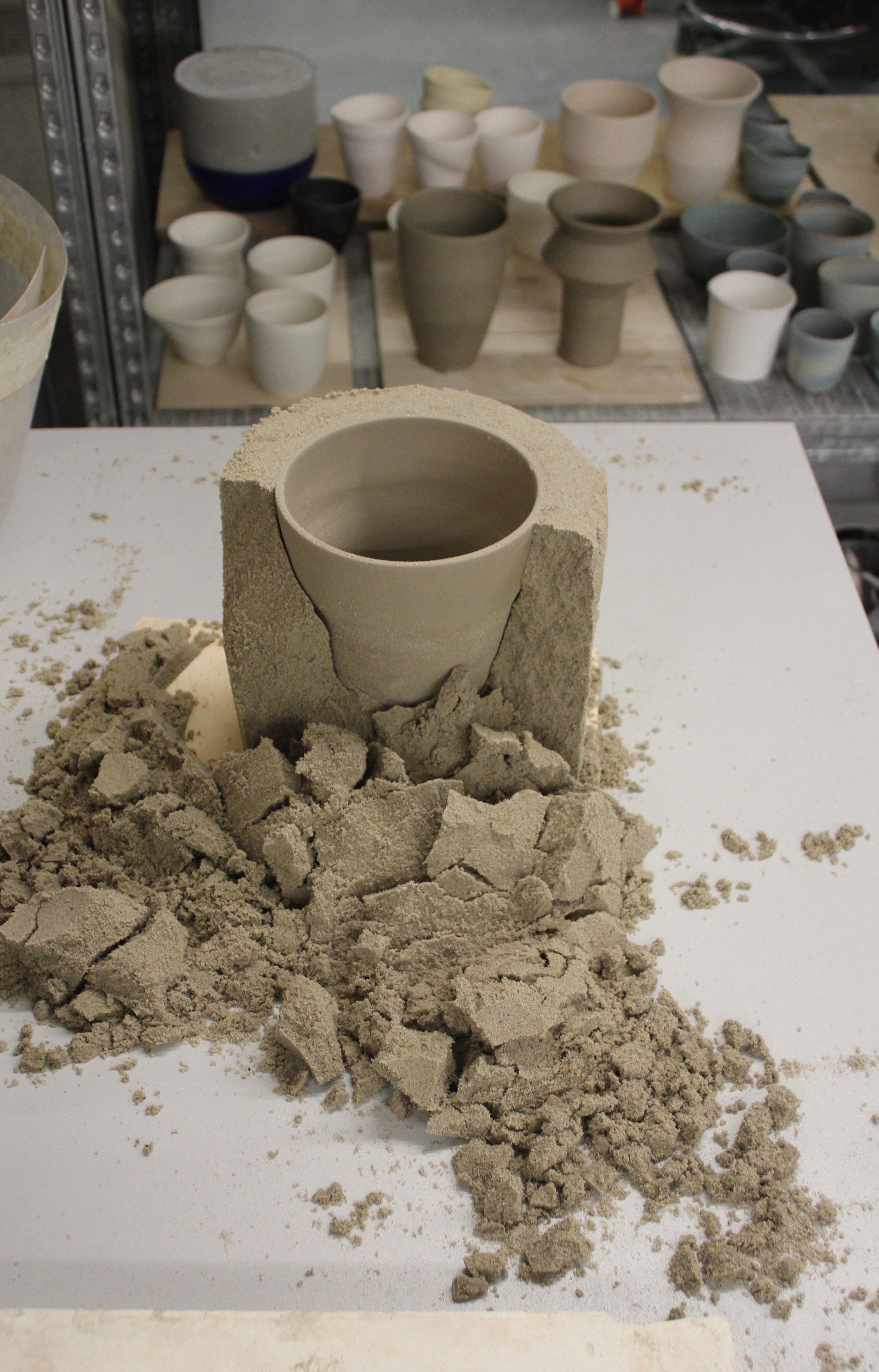 Installation photographs Gerrit Rietveld Academie 3-7 July 2019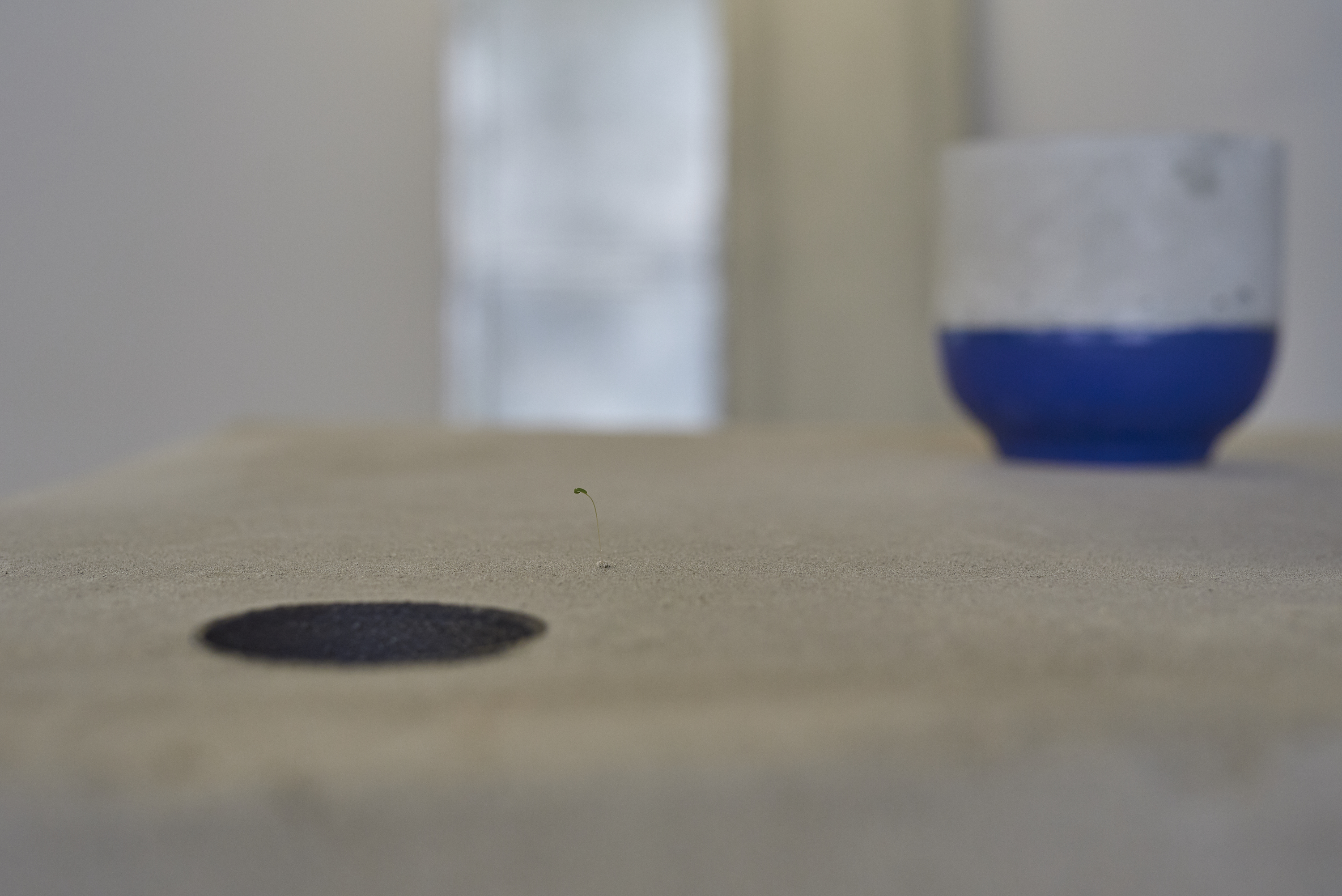 Sub/liminal soundscapes
2019
.
Walls, borders, boundaries, demarcation lines are inherent to our daily lives, perception and thinking process.
The work focuses on the dynamics of liminal surfaces and the space within and around - inside and outside - to discover how boundaries effect the area they surround.
By the reproduction and altering of a simple plastic flowerpot I gain tools to examine the connection of substance, architectural space and their human perception.

The objects have a casted ceramic base onto which different materials are applied and previously recorded sounds are vibrated directly back into them.

This process results in a layered soundscape as each sound is changed by the material composition it goes through.



Installation photographs Gerrit Rietveld Academie 3-7 July 2019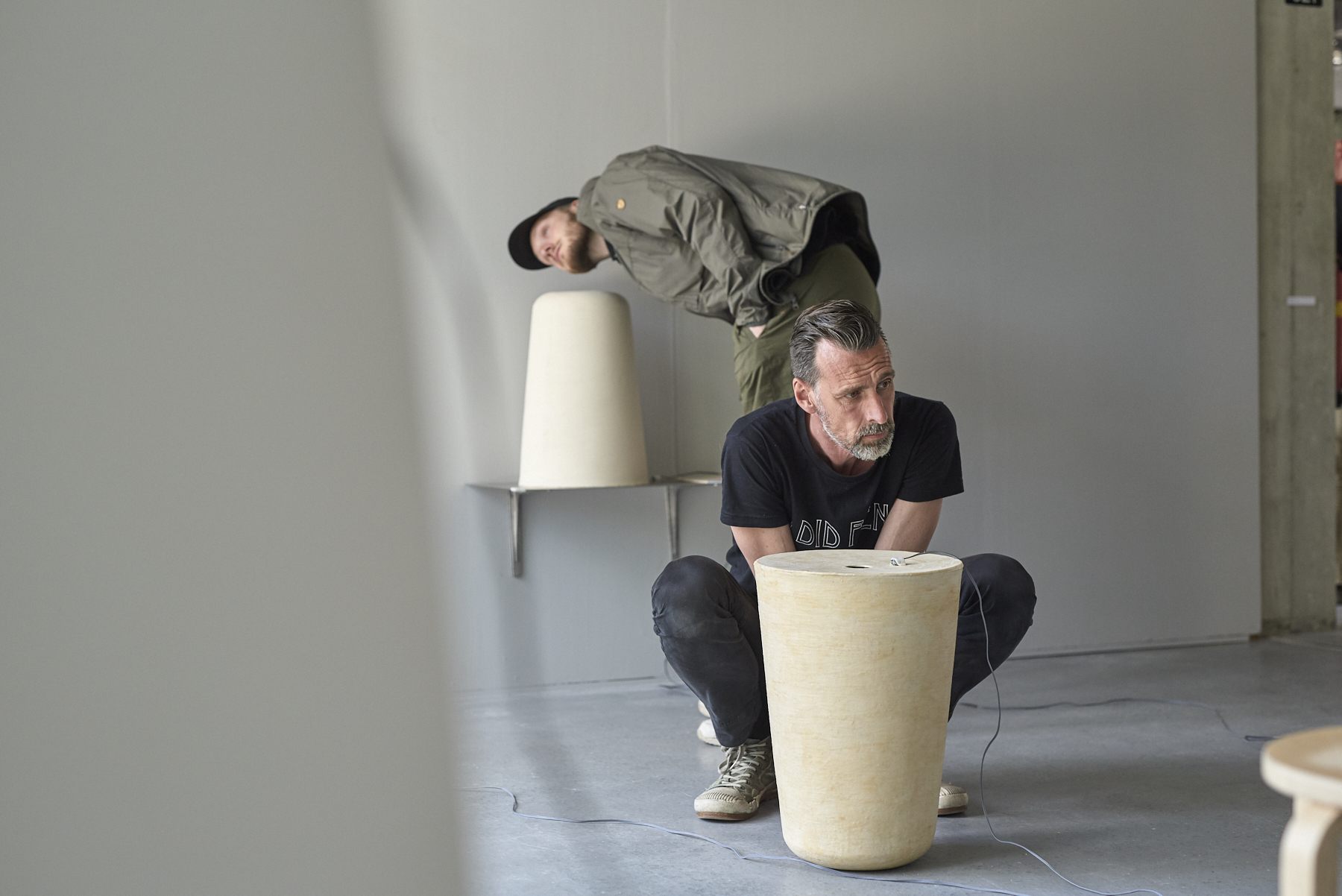 Sub/liminal soundscapes II
2020
This work is the reassessment of the installation
Sub/liminal soundscapes
. Using sound waves with the specific frequencies of each object, the material shakes its own 'voice.'
The audience is invited to touch the containers to feel their vibration and to influence the sound composition.
It has been developed within a
residency programme of Steim Amsterdam
.




The video, filmed and edited by Konstantin Guz, shows Guido Dutilh's dance interactions with the artworks present at the joint exhibition "Interstices in MAtter" by Ildikó Horváth and "Dividing moments" by Angeline Dekker at De Spanjaardshof in The Hague.

Special thanks to Westend Projektruimte and Annemieke Louwerens.
---
Photos by András Zoltai, Franziska Mueller Schmidt, Malii Yorks and Ildikó Horváth